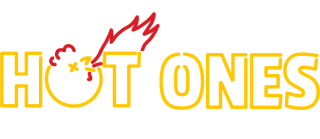 Dingo Sauce is the West Australian hot sauce company who COULD!  Not once – but TWICE.
Featuring on Hot Ones back in 2020 was an absolute dream come through, the culmination of a whole lot of hard work and just a smattering of extremely good luck!  Seeing our Widow Maker being 'enjoyed' by A list heavy-hitters like Margot Robbie, Justin Timberlake and Will Ferrel was a once-in-a-lifetime opportunity – except that then it happened all over again in 2022!
This time around our Psycho Sauce made us the first Australian company ever to feature on the internets 'hottest' show for a second time – yet again we scored the coveted 9th spot and we look forward to welcoming a whole new era of sauce fans from around the world to the Dingo family as we continue to grow and embrace this game-changing, surreally awesome opportunity.
Hot Ones Season 11 Ep. 02 - Zoe Kravitz